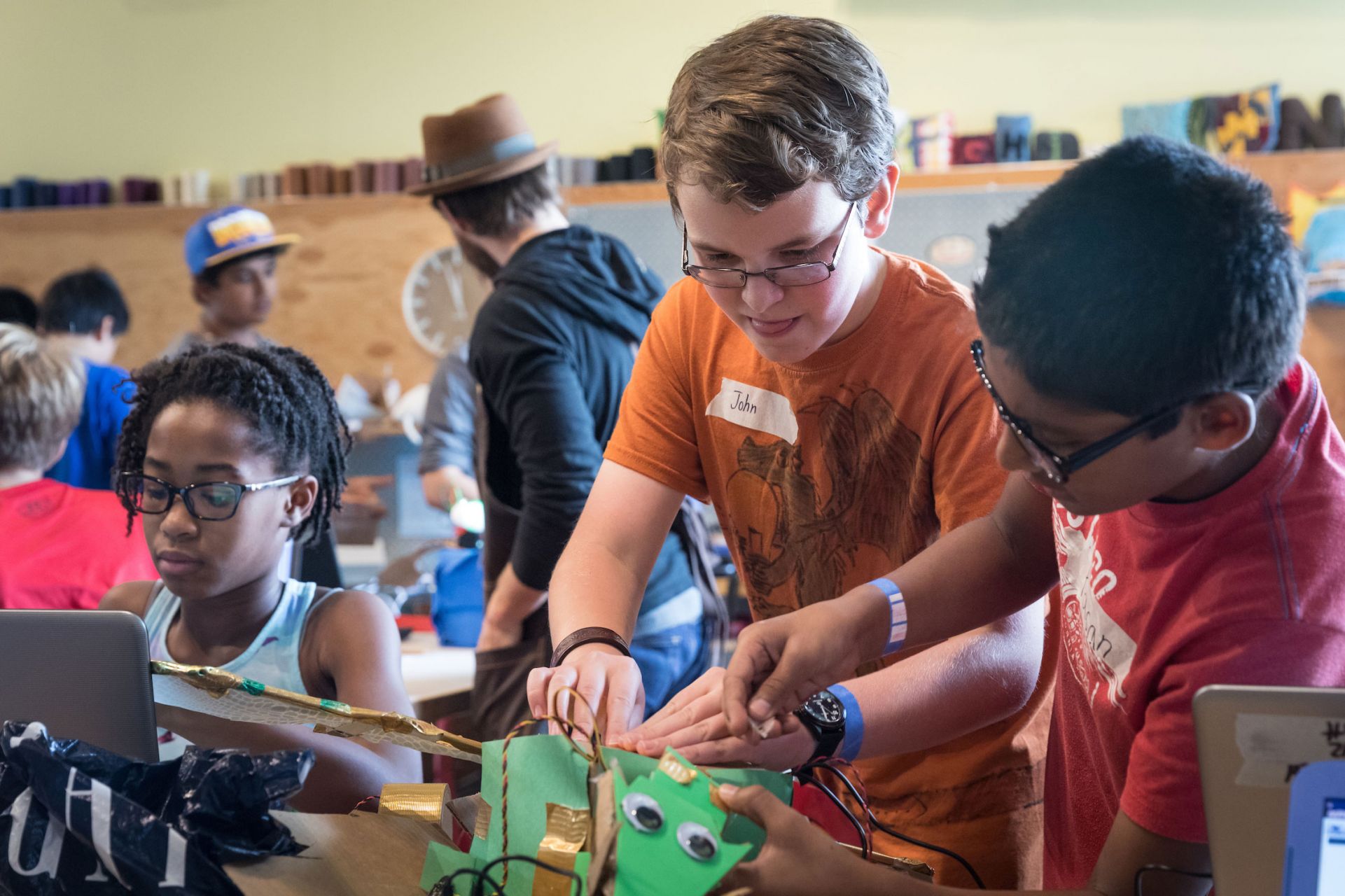 Originally published in the Pittsburgh Business Times on June 29, 2018
There is a silent, dark side to summer that creeps up on and negatively impacts thousands of children locally, putting them at risk for falling behind in core academic subjects like reading and math. This falling behind is called "summer slide."
School's out and throughout Southwestern Pennsylvania, children might use words like these to sum up summer vacation: swimming pools, spray parks, sleeping in, playing outside, friends, Sandcastle, vacation, Kennywood, ice cream, and "chillin." So many children are happy to have a break from school, and view summer as a magical, joyous time. But there is a silent, dark side to summer that creeps up on and negatively impacts thousands of children locally, putting them at risk for falling behind in core academic subjects like reading and math. This falling behind is called "summer slide."
Every summer, children are at risk of losing two to three months in reading achievement, while more affluent peers might make slight gains. And, youth can lose about two months of grade-level equivalency in math skills. While summer learning loss can affect all students, it disproportionately affects low-income children and these losses accumulate, resulting in:
By the end of third grade, four out of every five students failing to read proficiently, making them four times more likely to drop out of high school; and
By fifth grade, cumulative years of summer learning loss can leave students 2.5 to three years behind their peers.
Eden Hall Foundation recognizes the importance and the power of summer. Over the last decade, the Foundation has supported many programs and invested more than a quarter of a million dollars. We believe that ALL CHILDREN should have access to high-quality summer learning opportunities and that summer programs play a unique, pivotal role in supporting children and ensuring they stay sharp and maintain their academic skills. We partner with groups that we know are helping children rise and preventing summer slide.
Programs cultivate relationships between children and positive role models in the form of staff members, college or high school aged instructors, and/or guest speakers and field trips – people who look like the children, identify with them, and are members of the same community. Children are afforded opportunities to experience and learn about things they may not have been exposed to before. Field trips to local museums, workplaces, and college campuses that may have seemed thousands of miles away, but were less than a 15-minute car ride from that child's community, are monumental and life-changing.
Summer programs provide a positive return on investment. They help children maintain their academic skill level so that once they return to school, educators can hit the ground running, teaching new concepts and skills, not spending the first six-weeks of school reviewing the last-six weeks of the previous school year. Working families have a difficult time securing care for their children. Enrolling their child(ren) in a high-quality summer program ensures that parents have peace of mind, so they can be most productive at work. Several studies have found that when older youth participate in workforce programs and hold summer jobs, they are less likely to participate in risk taking behaviors.  Children, families, employers, and whole communities benefit and are strengthened by these important programs.
Many organizations have deep roots, providing high-quality summer programming for decades. This will be Marc's fourth summer participating in Allegheny Youth Development's (AYD) Summer Day Camp – and he happens to be the son of one of AYD's original members, one among the half-dozen boys who first participated when the organization was established in 1994. When Marc first enrolled in 2014, he was struggling academically and reading at a below-basic level. AYD staff, tutors, and mentors worked with Marc and he started making academic gains. As a rising eighth grader, Marc just completed his first year in Pittsburgh Public Schools' gifted program. AYD has successfully served two generations; Marc's father is proud of his son's accomplishments and is grateful to AYD for the personal and family support and credits AYD with helping him and his son achieve life success. This is just one account of the tens of thousands of children that participate in high-quality summer learning opportunities.
According to an Afterschool Alliance study, 40% of Allegheny County families reported at least one child participating in a summer learning program and more than two thirds of families concur that summer activities are critically important in helping their children maintain academic skills and learn new things. Demand for such programming outpaces our region's current supply.
Eden Hall Foundation will continue to invest in summer programs throughout our nine-county service area, because we know that high-quality summer learning works. Research continues to emerge and there are examples of effective programs locally and across the country.
I urge private industry, fellow foundations, government, and individuals to invest in high-quality summer programs. If we want to effectively prepare children to become our next CEOS and high skilled workers, we MUST invest in summer. Help children rise and avoid summer slide.