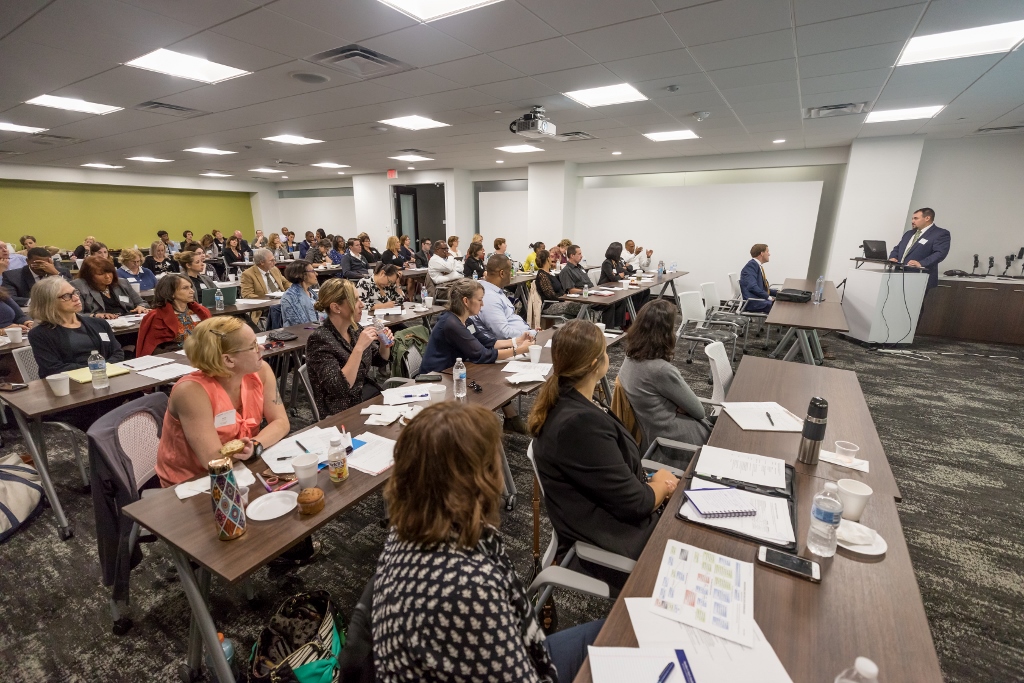 In late September, Eden Hall Foundation convened 70+ nonprofit leaders representing 40+ local organizations to explore government funding opportunities for capital projects. The workshop provided a "crash-course" style introduction and overview to state, county, and city-level resources, specifically:
Redevelopment Assistance Capital Program
Neighborhood Assistance Program
Community Development Block Grant
Community Infrastructure and Tourism Fund
Gaming Economic Development Fund
New Markets Tax Credits
The participants represented diverse human services, arts, health, and educational organizations. By providing this opportunity for learning and connection, Eden Hall Foundation is hopeful that the CEOs that participated are more confident and equipped to pursue these funding opportunities in the future.
As one of only a few local foundations that has and will continue to fund capital projects, Eden Hall Foundation recognizes that meaningful capital projects have a transformative impact on people, the economy, and our entire region. But the demand for funding far outweighs what the Foundation can provide. By pursuing and leveraging government funding opportunities, the people of Southwestern Pennsylvania will continue to thrive.
"A compelling capital project must significantly impact people – individuals, families, communities. This needs to be front and center. It is this impact that will guide the creation and design of the concept and secure transformative funding," shared Sylvia Fields, Executive Director, Eden Hall Foundation.
Feedback from attendees has been very positive. 97% of respondents would recommend this workshop to a fellow nonprofit executive and 81% shared that their organizations are likely to pursue one of the funding sources during the next year.
"The funding opportunities presented represent significant opportunity for our region. And while the workshop introduced these programs, leaders should follow up with presenters to fully vet ideas and concepts and establish positive relationships. This is only the beginning," added Fields.