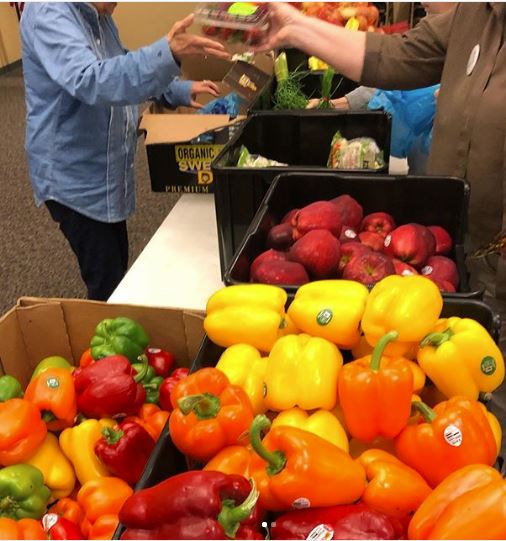 As you can guess from their name, North Hills Community Outreach has a large area to cover, and thanks to the generosity of the North Hills region, a lot of donations to deliver. For over 10 years, NHCO depended on their van to pick up items from their organic garden and 12 donation centers across their service area plus make regular deliveries to three food pantries and six year-round donation drives for holiday meals and basic necessities. In 2017 alone, they delivered 4,500+ pounds of fresh produce to 1,220 families, provided 1,000 children with backpacks and school supplies, and delivered 2,000 winter coats.
But then in 2018 the system broke down --- their van stopped working on a highway while they were trying to make a delivery. NHCO knew they needed a replacement quickly.
Eden Hall Foundation was able to provide NHCO with a small grant to purchase a new van. In the first year of use, the van has already helped them to increase the pounds of food they were delivered by 15%, deliver donated holiday gifts and meals, and transport supplies and equipment to areas that were affected by floods in July 2018.
"Our previous van was is such bad shape that it was unsafe and unreliable to drive. For the families we serve having a new van means we can effectively meet their basic needs.  For our staff members, it means safety in transporting items where they need to be.   For the community, it provides means by which to support their neighbors in need."  -  Sharon Wolf, NHCO Executive Director
With the help of their new van, North Hills Community Outreach was able to double the number of people they delivered goods to last year—approximately 3,000 low-income families. Those deliveries included;
Supplies and equipment to help flood-affected communities in July 2018,
5,200 pounds of organic produce from our garden to our food pantries that were a part of 117 food pantry distributions,
 522 Thanksgiving meals and 336 Spring Holiday meals,
Backpacks and school supplies for 1,357 children, and
 Donated holiday gifts for 920 children.